Well, I wasn't sure if anyone is going to play this but Im going to check it out. Here is a review I wrote on AG awhile back. If your interested you can sign up at
www.ag.igg.com
or use my referral link and I'll give you something from the CS shop if possible :P
Referral Link:
http://buzz.igg.com/url_rewrite.php?...er_id=11457617
Well, IGG's latest game added to there portal is Altis Gate Online. This game is currently in the Alpha Test Phase and rumors say it will be open at the end of Decemember or Early Janurary for Closed Beta Testing. Altis Gate promises to offer the following features so far:
Update: Closed Beta Begins at 8PM EST (-5 GMT )
*60 different pet shapes
*42 Character Types
*9 Aptitudes
*Get Transporation by riding a Elevators and Sky gliders and traveling around the world!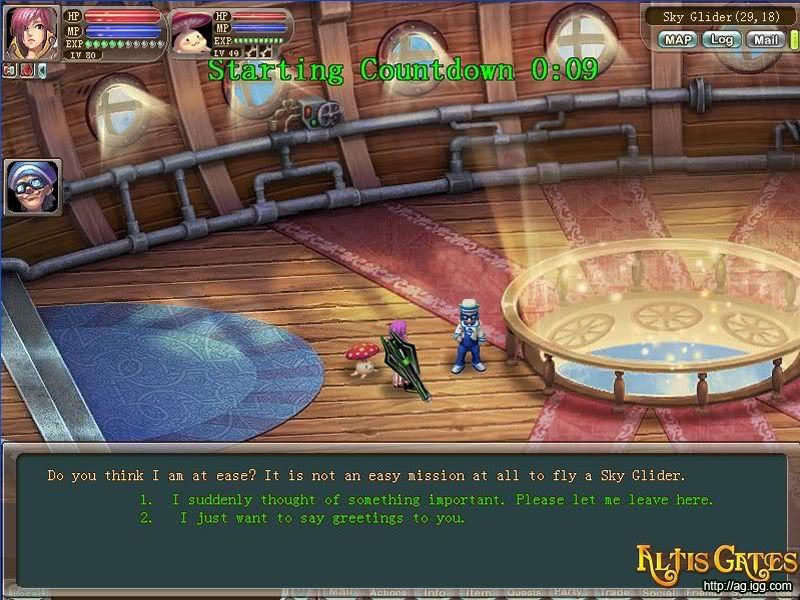 Altis Gate Online features a Turn Based Battle System similer to the older Final Fantasy Games. Although the game is 2D it also adds 3d elements to the spells, background and many other aspects of the game wich makes it truly unique in style. Here is a small preview on what there Engine can accomplish with graphics:
Quote from Developers: "As a result, we could add many intricate effects to the game like smoke curling up from kitchen chimneys, glowing magical artifacts, undulating waves and revolving windmills. In addition, with the particle effects we could simulate natural phenomena, physical phenomena and even twisted space."
Altis Gate Offers 14 total Classes. A Character can advance his class for the first time at level 40 and again at 80. This might show that Altis Gate is not as grindy as most games, as even level 40 is hard to reach in most games currently without playing 24/7. The classes in Altis Gate have very flashy skills. Each classe's skill are very unique in look and play style: Here is a little preview of the class skills:
Warrior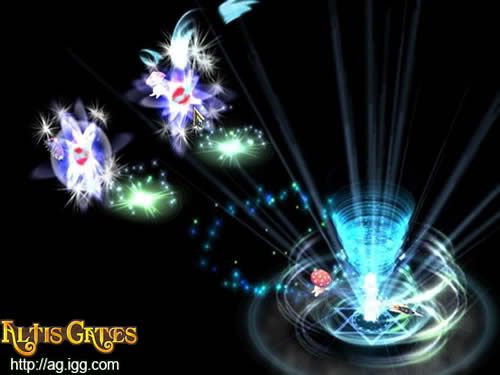 Gunner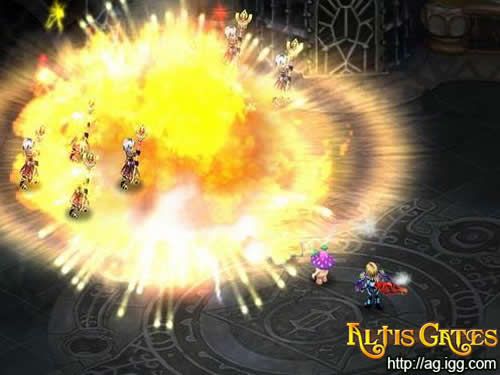 Mage
Priest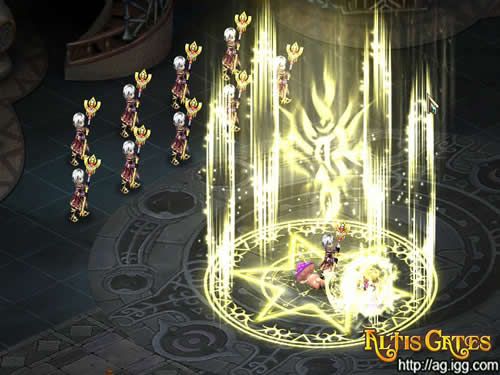 Review Summery
As you can see the engine really makes the 2D game look amazing. Anyone who is into old school RPG's will even find this nice to look at. Altis Gate looks very promising and even a breath of fresh air for the overated Click here-attack here system that most F2P games are using recently, in my opinion anyway. The skills in Altis Gate really come alive in the 2D enviroment and the world seems very unique and RPG like, after all it is a mmoRPG right?